Having played elite sport, as well as having been fortunate to do mind training during their sporting years, both were inspired to take up sport psychology as a career. Destiny brought them together with the common thread of a mentor – Late Mr. B.P Bam. Samiksha, India's first sport psychology consultancy was thus born in 2011 with a goal to help Indian athletes achieve excellence. In its initial years, Samiksha worked with Olympic, CommonWealth, World and Asian Games medal winners. Their milestone was achieved quickly and led them to revisit their goals. That is what the founders call the re-birth of Samiksha Sports. They firmly believe that the early development of mental skills is needed for high performance in sport. They also trust that psychology principles are effective in the development of children, coaches, parents, corporates and celebrities. Our founders have nurtured Samiksha with passion, priority, care and hardwork.

Our Vision
Our vision is to make mind training accessible to every athlete in India and to the sporting ecosystem within the country

Our Mission
To shape young minds to face challenges, thrive under pressure and overcome obstacles in sport and other spheres of life

Our Ethics
We are committed to delivering with integrity and ethical conduct; keeping the clients overall well being at the pinnacle of our work
What is
Sport Psychology?
Sport Psychology is a scientific enquiry into understanding performance. Some other terms used for sport psychology are peak performance, mental toughness or mental training. A sport psychologist uses their psychological understanding and proficiencies to promote optimum performance and well-being of athletes, teams, coaches and parents. The expertise of sport psychology that Samiksha brings transcends the boundaries of sport and can be applied in many other performance contexts as well as with children and adults looking for the right optimization of their mind skills.
Meet
Our Team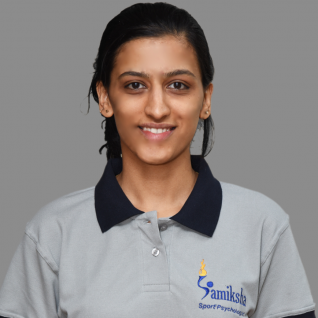 Damini Sapre
Psychologist & Content Expert
MA Counselling Psychology (Pune University, Rank 1)
BA Psychology (Pune University, Rank 3)
Former Footballer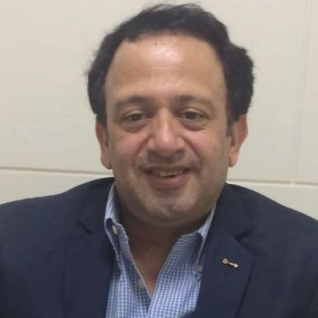 Dr Atul Biniwale
Consultant Physician
Sports Medicine Specialist
Vice President PDMBA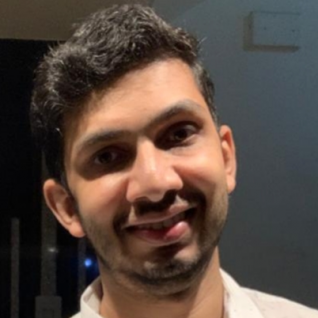 Rohan Rajapurkar
Executive Director
Radiant Heat Exchangers Pvt. Ltd.
MBA, Purdue University, USA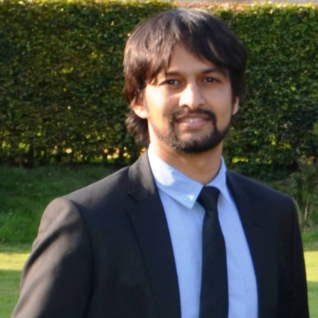 Ujwal Deole
Co- Founder & COO at Khelomore
MBA, IIM Ahmedabad
Former Strategy Consultant at KPMG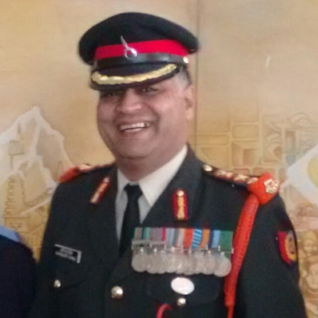 Col Varinder Singh
Indian Army Personnel
Raised Boys Sports Company
Army Sports Institute, Pune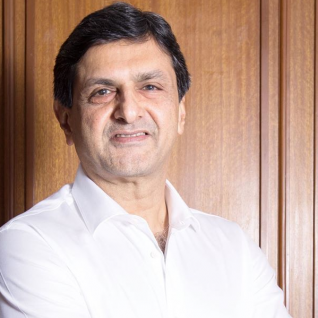 Prakash Padukone
Badminton Legend & Padma Shri Awardee
Board of Directors, Olympic Gold Quest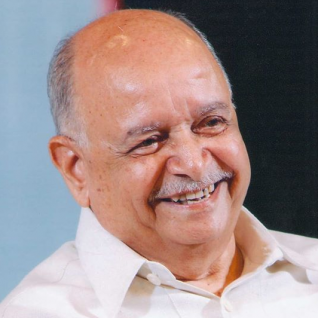 Late BP Bam
IAS officer & Retd, IG of Police
Motivational Speaker and Sport Psychologist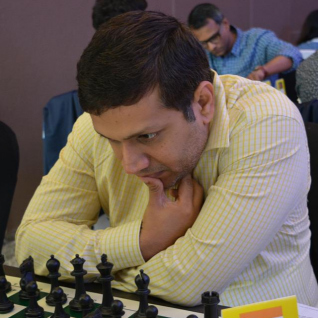 Abhijeet Kunte
Indian Chess Grandmaster
Advisor, Kinder Sports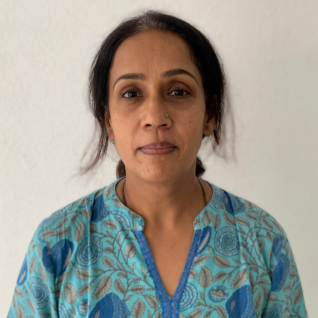 Dr Shama Kittur
MBBS, IOC Sports Nutrition & Co-Founder
Padukone Dravid Centre for Sports Excellence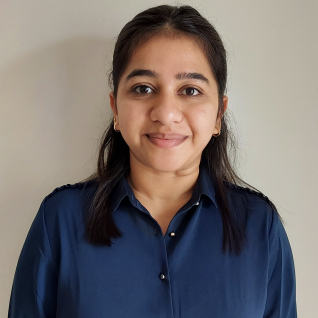 Katha Sonaniskar
Sport Psychologist
MSc. Sports and Exercise Psychology (Staffordshire University, UK)
Former Modern Pentathlete and Licensed Scuba Diver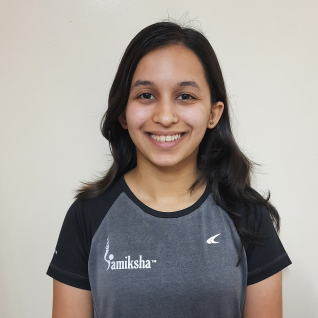 Mrunmayi Phatak
Sport Psychologist
MA Counselling Psychology ( Pune University )
Mountaineer
Former Kho-kho Player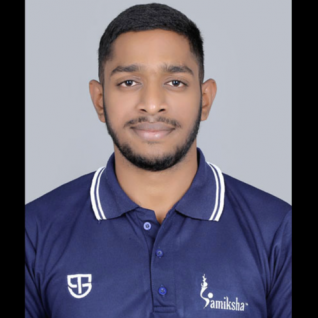 Pranav Jose
Sport Psychologist
MSc Sport Psychology (University of Stirling, UK)
Former Footballer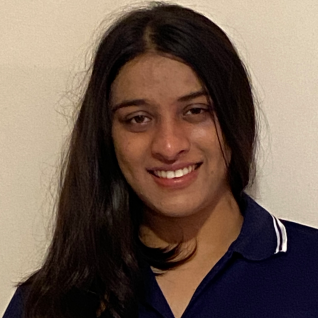 Siya Manjeshwar
Sport Psychologist
MSc Sport Psychology (University of Stirling, UK)
Former Swimmer
Anupama Gaikwad
Admin Manager

Sardara Singh
"The mental training program with Janki before CWG 2010 definitely helped me and my teammates boost our performances leading us to win a silver medal! As players we face success, failure and a lot of tough situations and to be able to manage our emotions in these situations appropriately, I would like to tell all young as well as elite athletes that they should utilize the sport psychology services made available to them in India by Samiksha. "

Nandan Bal
"We, at Professional Tennis (PTC) Pvt. Ltd. have appreciated your efforts in improving the level of the mental strength of our students. ​We and the students are happy with the results and hope that you will keep up the good work that you are doing "
Deckline Leitao
"It is great to see that Indian sportspersons now have access to highly trained and modern sports psychologists such as Janki and Gayatri through their organization Samiksha.I am really impressed with their professional, practical and structured approach. I highly recommend them to any individuals or sports teams seeking high-level performance enhancement. "

Prakash Padukone
"Realising the great importance of mental training, Prakash Padukone Badminton Academy has tied up with Samiksha from 2012 onwards. Janki and Gayatri have already made a positive impact on our trainees, coaches and parents. We are sure that this partnership will definitely contribute to our young trainees blossoming into top-notch international players in future. "

Late BP Bam
"I am very excited to see Gayatri and Janki blossom as successful sport psychologists. As their mentor I have had the opportunity to see them grow into thorough professionals. Their knowledge as sport psychologists is extensive and having played sport their ability to connect and counsel athletes is truly superior. Their mental training programs would be a tremendous asset to an athlete's skill sets and I recommend Samiksha to all Indian athletes, their coaches and their parents. "

Nikhil Kanetkar
"Gayatri & Janki both being former players themselves understand the psychology of players & what it takes to go to the top. Sports psychology is of vital importance in today's highly competitive world of sports. It's important to introduce children at an early age to the field. NKBA is proud to be associated with Samiksha & I am sure their inputs to the trainees through their sessions will help the trainees to reach their maximum potential. "

Ranjit Pande
"Handing over your precious team to sports psychologists that too two young girls was a very daunting task. I was pleasantly surprised by the manner in which they not only addressed the issue at hand ,made an potentially arduous task a very enjoyable experience but most importantly made all of us aware how important it is to work on this very neglected almost ignored aspect of professional sport. Samiksha is making spectacular breakthroughs in this particular field. I can safely say that they will be an immense value addition to any professional or outfit. "